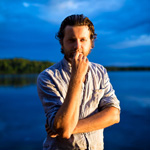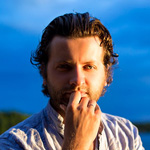 Nikolay Komlev
In IT since 2004
Cites: Moscow (UTC/GMT+3), Los Angeles (UTC/GMT-7)
Developer — 7 years.
Project manager — 9 years.


Participated in projects of the KHL,MHL, World Bank, ECORYS, Bannock Consulting, European Union, Eurofinance, Gazprom media, Gazprom export
Technology Stack: PHP+JS+JQERY+AJAX+SQL,
HTML, CSS, BOOTSTRAP.

Working with various CMS: WordPress, Shopify,
WIX, Squarespace, Joomla, ModX, Drupal, self-written and others.
Develop and support online stores, business card sites, online services, portfolio sites, sites for small businesses, service sites, landing pages.
Writing scripts (JS, PHP), parsers (sites, products), self-written CMS, Photoshop, SEO, SSL, contextual advertising

PRICES
Site support
from $150 per month
Website development
from $250 per project
Correction
from $10 per correction
Final cost after approval
CONTACTS
email: nskomlev@gmail.com
skype: nskomlev
facebook: nskomlev


PORTFOLIO
---
English Summer School site
english.speaktheworld.co.uk
WordPress, Online payments
Music production landing page
music.komlevs.ru
Self-written, online shop
Web app - notes & talks
keepandtalk.maintarget.ru
Self-written
LA photographers landing page
la.komlevs.com
Self-written, gallery
Android sport games apps
Android, Unity, Apps
Kitchen assembly services landing page
Self-written CMS
Online digital store
salonsvyazi.ru
Online store, Support, Development, Self-written CMS
Dog Kennel Website
shiba-moskva.ru
WordPress, Support
Android game
Android, Apps, Unity
PC assembly service landing page
Self-written
Kitchen assembly services landing page
capitanmebel.ru
WordPress, Development, Support
Photography site
komlevs.ru
Self-written CMS, Development, Support
KHL project sites
khl.ru
Project Manager, Bitrix
Car tuning service landing page
wrap-point.ru
Self-written, Support
Fashion model and singer website
irinakomleva.ru
WordPress
Website widget portal
embedru.maintarget.ru
MODX, Development
Public Procurement Tender site
MODX, Development
Yoga online store
ramayoga.ru
Bitrix, Project Manager, Support
Android game
Unity, Android, App
Flash game for Hockey League
Flash, Development, App
Go Locker Themes
Android, Self-written